Ny samarbeidsavtale med Ladies Tour of Norway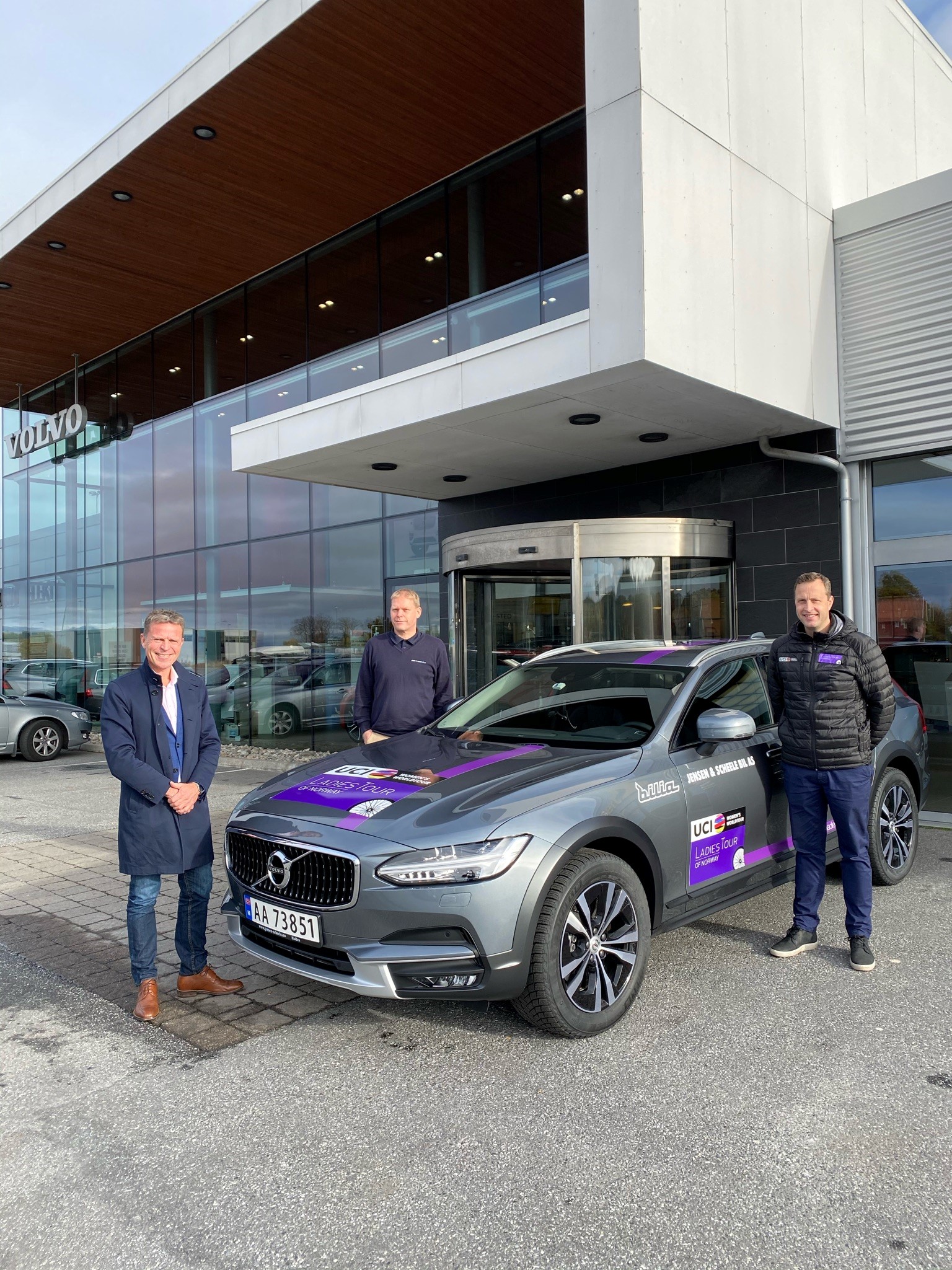 27.10.2020
Jensen & Scheele Bil og Bilia Personbil har i dag inngått en samarbeidsavtale med Ladies Tour of Norway i 2021.
Vi skal, sammen med Bilia, levere inntil 25 biler til kortesjen som skal benyttes ved arrangementet i 2021. En av bilene, en fantastisk fin Volvo V90 Cross Couuntry, er allerede overlevert til Rittleder Anders Eia Linnestad (høyre i bildet).
Rittdirektør i LToN, Roy Moberg og Daglig leder hos Jensen & Scheele Bil, Kjell Åge ser frem til oppladning med mye felles aktiviteter frem til arrangementet i august 2021.
Ladies Tour of Norway er Norges eneste UCI-ritt for kvinner. Rittet ble arrangert for første gang i august 2014, og ble en kjempesuksess med 18 UCI-lag på start og 5-6000 tilskuere. I tillegg til UCI rittet arrangeres «Ladies På Tur», et mosjonsritt for kvinner i alle aldre, samt et ritt for barn i alderen 5 til 12 år. Sykkelfestivalen er en folkefest som setter Halden og Østfold på det internasjonale kartet denne spesielle helgen i august.
«Ladies Tour of Norway – skal skape unike opplevelser hos ryttere, støtteapparat, sponsorer og publikum som gjør at de gjerne kommer tilbake til Halden og Norge!»