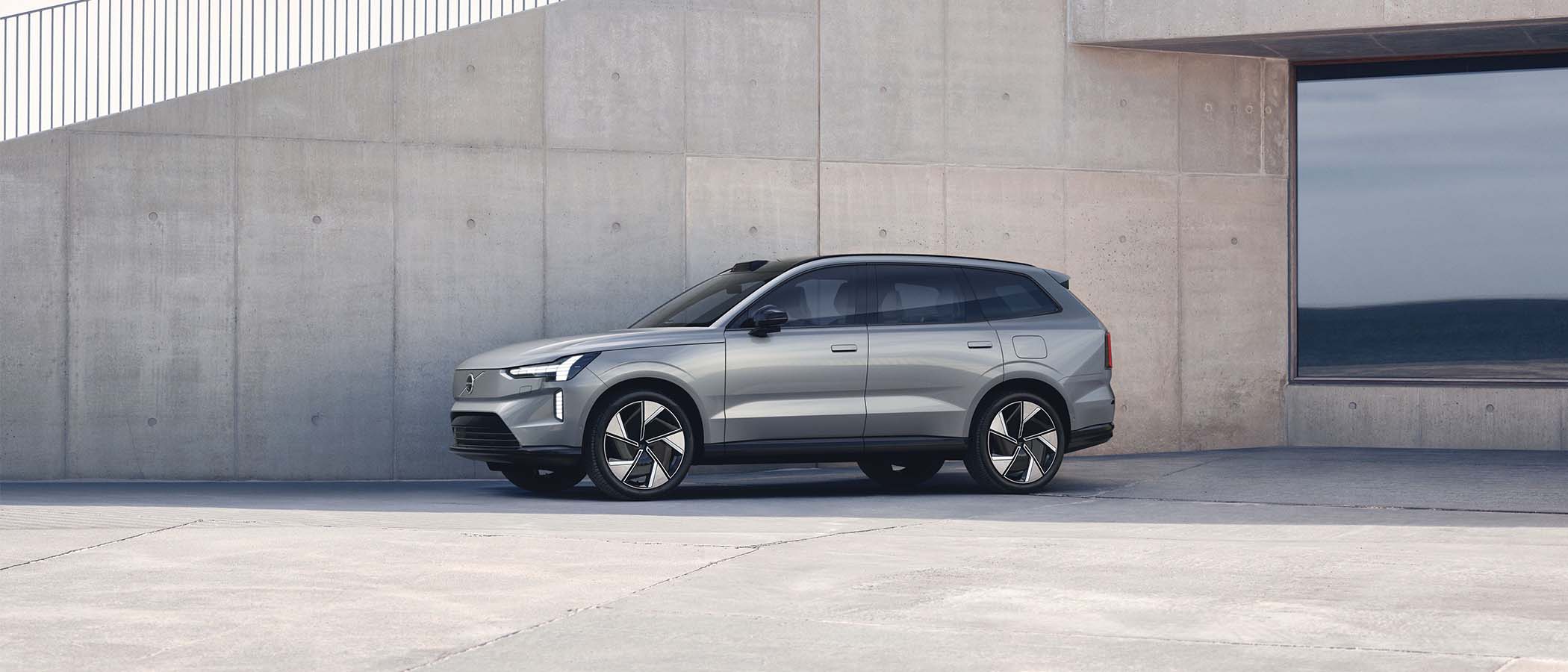 Volvo EX90 – Vår nye eksklusive SUV
Den tredje elektriske bilen fra Volvo er den helt nye Volvo EX90. Volvo EX90 er en helelektrisk familie-SUV med syv seter og er den sikreste Volvoen noensinne. Volvos nye flaggskip har et elegant og kraftfullt utseende og kommer med et av markedets mest avanserte sensorsystemer. Ved å kombinere flere sikkerhetssensorer har Volvo produsert en bil som har oversikt over flere potensielle farer enn noen gang før.
Volvo EX90 er godt skodd for alle kjøreforhold. Med en rekkevidde opptil 584 km, god bagasjeromsplass, firhjulstrekk og tilhengerfeste (tilvalg) med tillatt vekt opptil 2 200 kg, svarer denne bilen til de fleste behov.
Nå kan du bestille nye Volvo EX90 hos Jensen & Scheele Bil. Ta kontakt med oss for en hyggelig bilprat.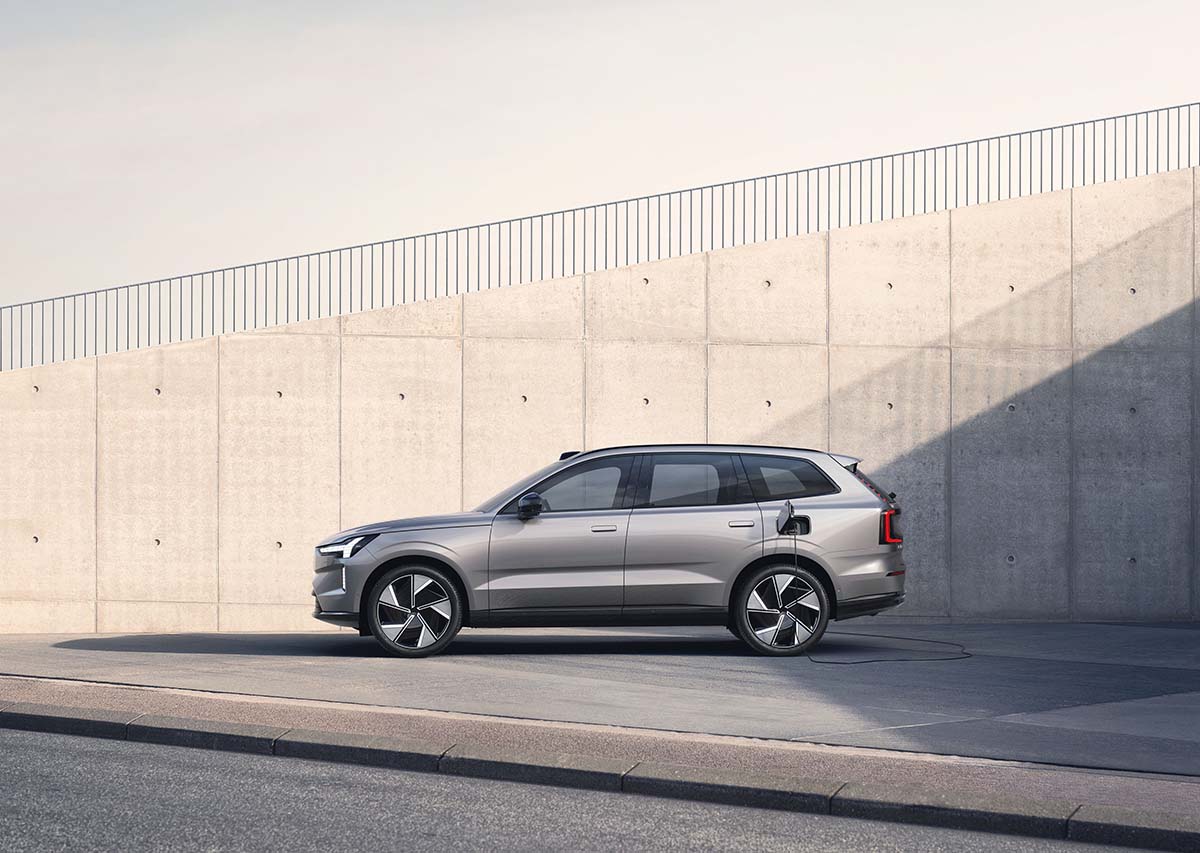 Modellvarianter
Volvo EX90 får kjøpt i to topputstyrte modellvarianter – Twin og Twin Performance. Begge med utstyrsnivå «Ultra», som er det høyeste utstyrsnivået for Volvo EX90.
Både Volvo EX90 Twin og Twin Performance kommer med to elektriske motorer, en foran og en bak, og AWD som standard. Twin har en samlet ytelse på 300 kW/770 Nm/408 hk som gjør 0-100 på 5,9 sekunder. Twin Performance har en ytelse på 380 kW/910 Nm/517 hk, med 0-100 på 4,9 sekunder.
God plass
Volvo EX90 leveres med syv seter som standard og sørger for god komfort og sikkerhet for hele familien, både på korte byturer og lange ferieturer.
Bilen kommer med et bagasjerom på 655 liter bak andre seterad. Den tredje seteraden har elektrisk nedfellbare seter og med disse setene slått opp er bagasjerommet på 310 liter (inkl. 65 liter under bagasjerommet). Frunken rommer 34 liter.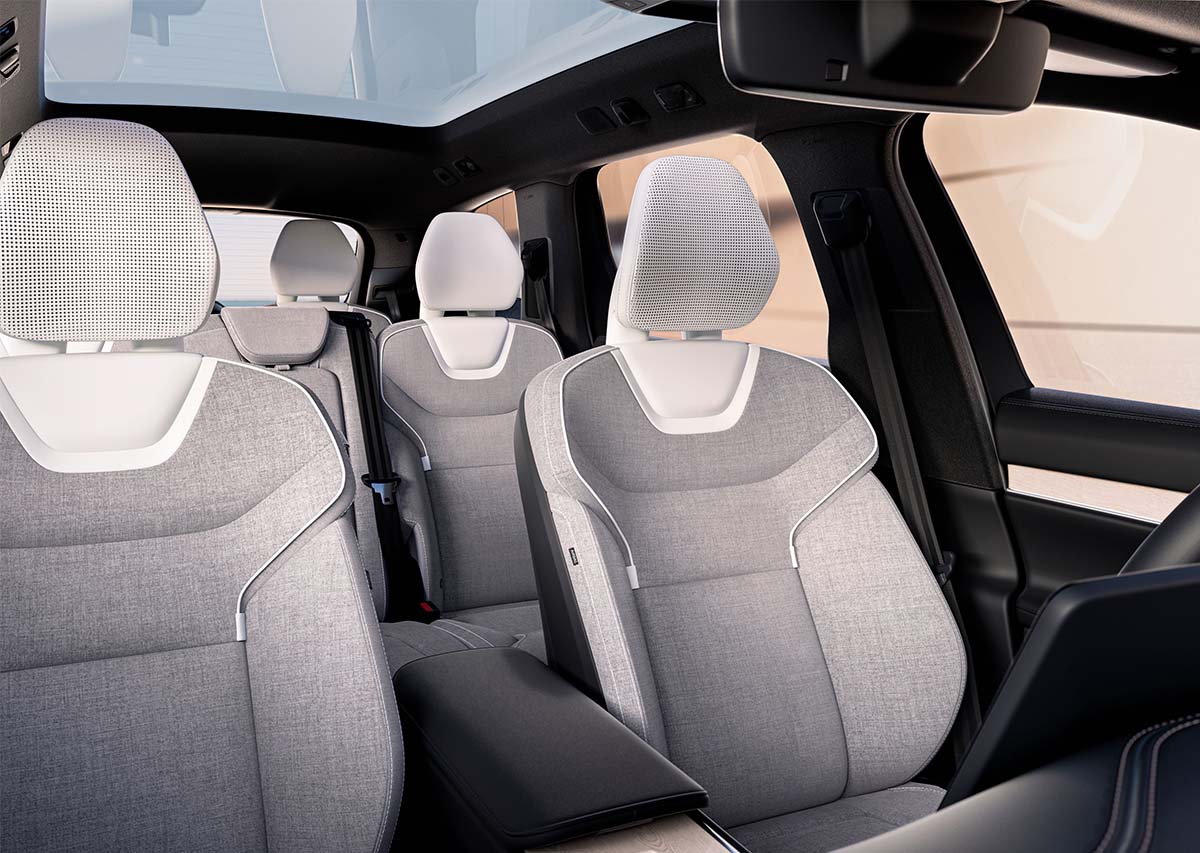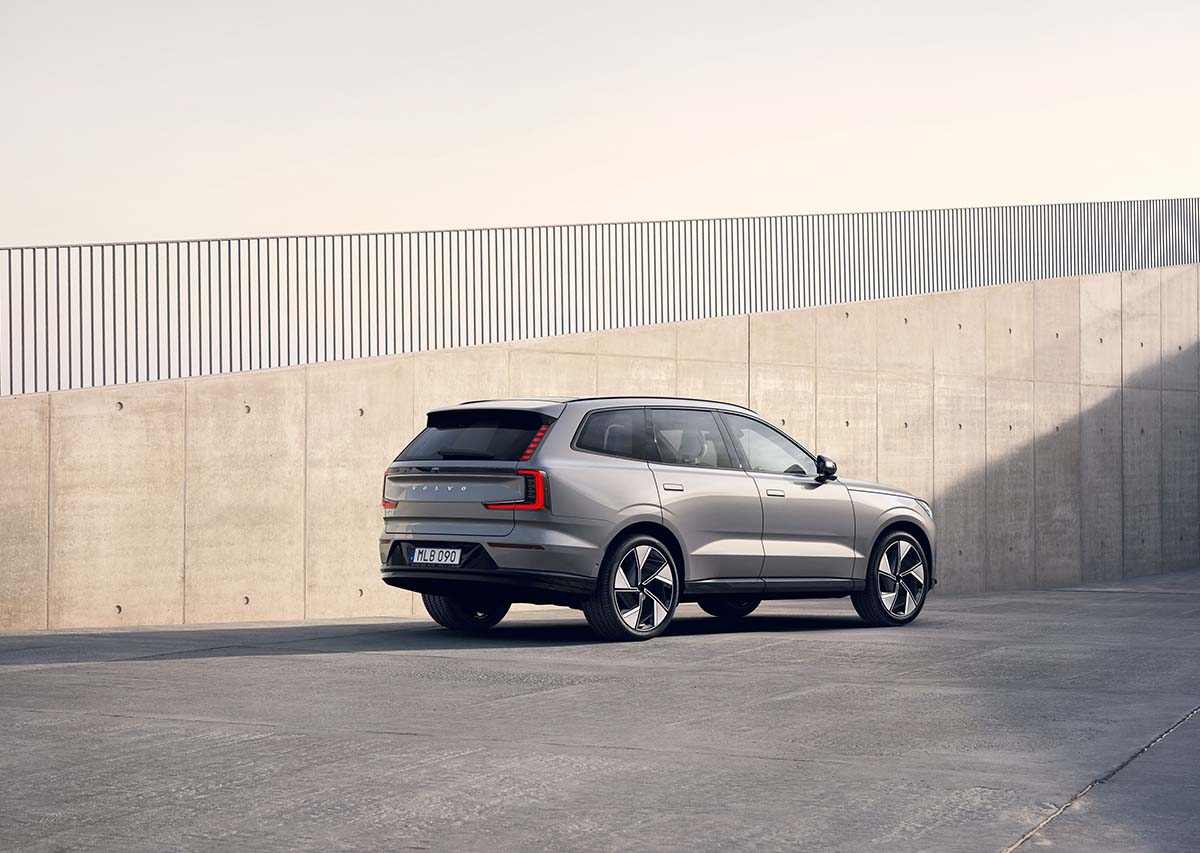 Utstyrsnivå
Her får en alt en kan forvente av en topp moderne premium SUV. 7 seter, AWD, panoramatak, 21″ felger, infotainment fra Google, masasjeseter foran, 360 kamera, head-up display, adaptiv cruise control, luftfjæring, pixel-lys, lydanlegg fra Bos med mer. Dette kombinert med det nyeste innen sikkerhet, skjermteknologi og bærekraftige materialer.
Sikkerhetsfunksjoner
Volvo EX90 har avanserte radarer, kameraer og ultralydsensorer som standard. Lidar-systemet skanner hele tiden landskapet foran bilen som skaper en tredimensjonal tolkning av omgivelsene. Systemet ser ting du normalt ikke ser, og gir en meget presis forståelse av form og størrelse på objekter som befinner seg rundt bilen. 
Bilen kommer også med et forbedret system for førerassistanse som vil gjøre kjøreturene tryggere og mer behagelig. Bilen hjelper deg med å holde et ekstra øye på trafikken og kjørefeltet, og støtter deg ved å justere farten og avstandene etter kjøreforholdene.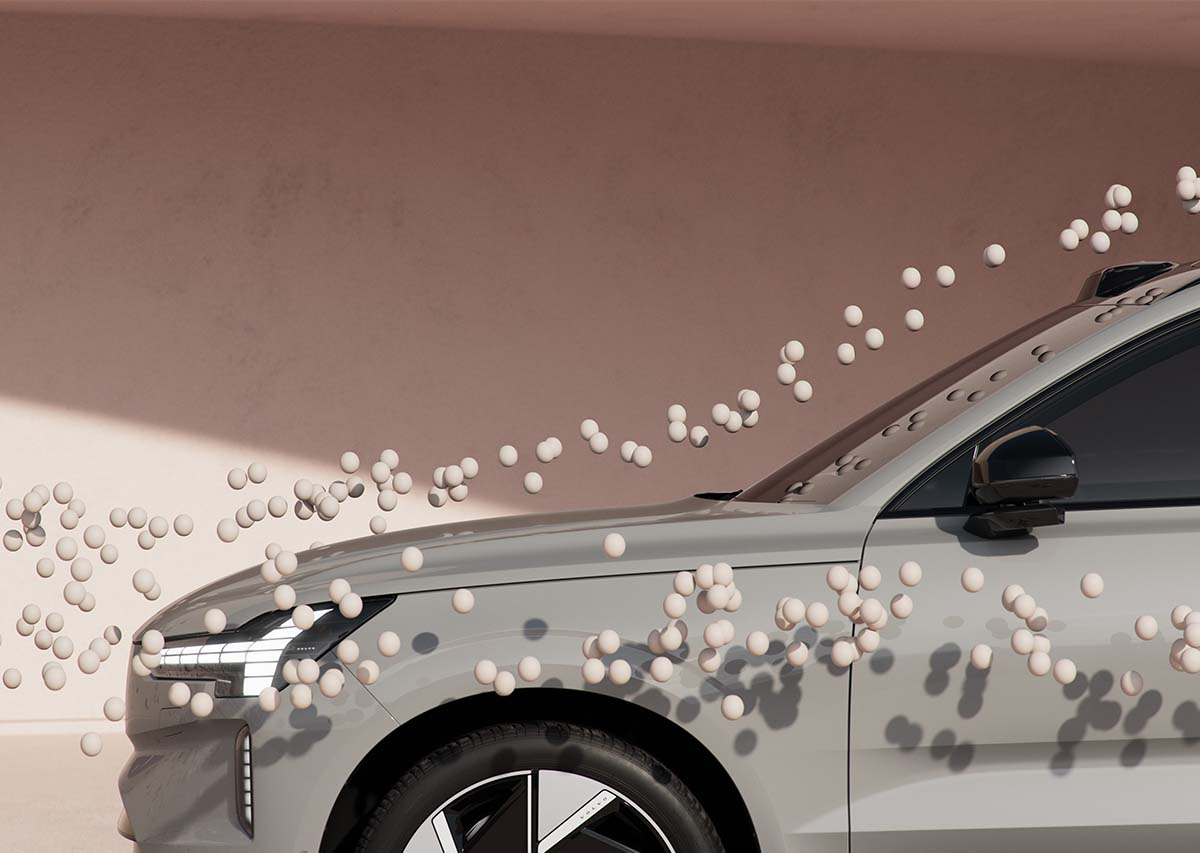 En nærmere titt
Utforsk noen av Volvo EX90 s beste egenskaper