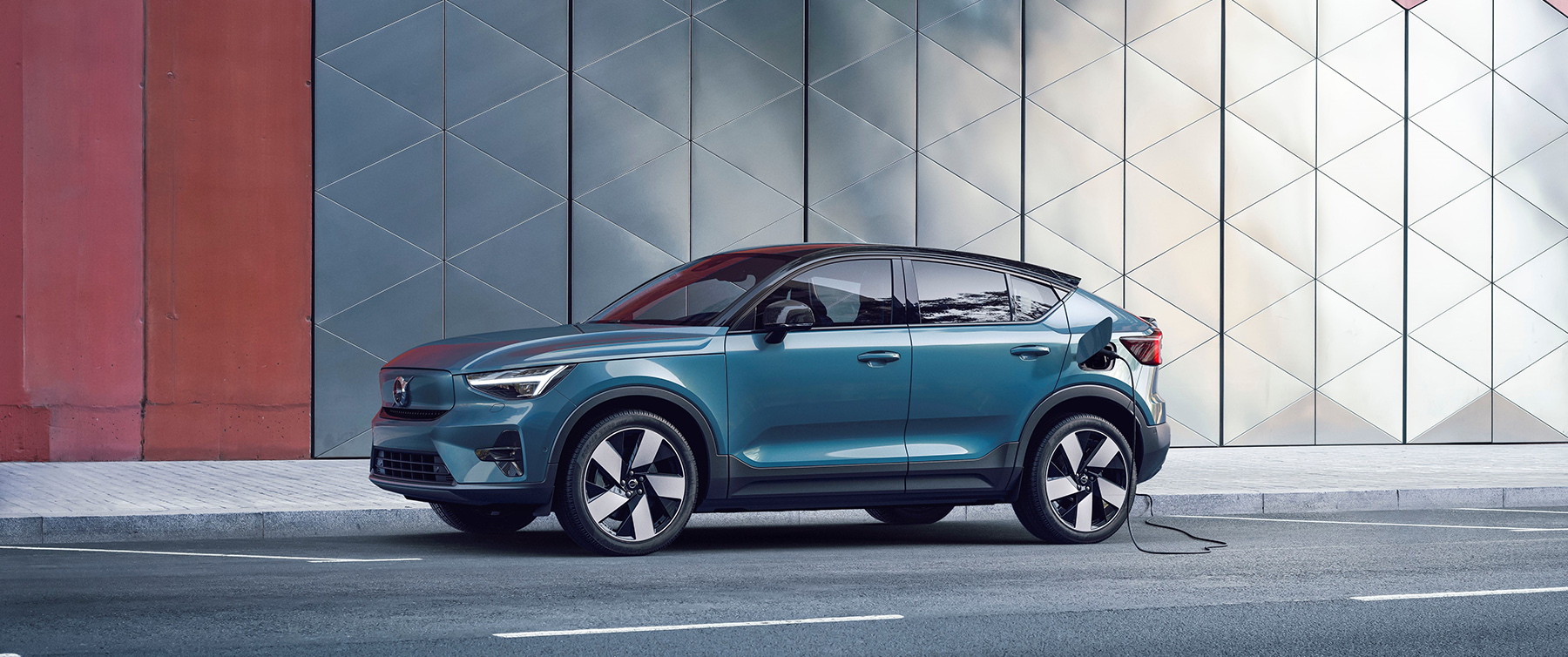 HELELKTRISKE VOLVO C40 RECHARGE
Sett fra siden preges Volvo C40 av sin slående siluett. Dette er en crossover, og den leveres standard med sort kontrastfarge på taket, på speilhusene og andre detaljer rundt bilen. Innvendig skaper interiøret et naturlig og rolig lys med bekgrunnsbelyst og gjennomsiktig dekor som gir en stemning som føles moderne. 
Volvo C40 har en elektrisk rekkevidde opptil 578 km i henhold til typegodkjenningen WLTP.
578 km
Elektrisk rekkevidde
Standard med panoramatak
Panoramataket er installert som standard, og laminert med farget glass for effektiv beskyttelse mot gjenskinn og UV-stråler. Panoramataket bidrar til interiørets lyse og naturlige atmosfære.
Alltid oppdatert
Volvo C40 Recharge er designet for å ta inn automatiske skyoppdateringer. Så snart en ny oppdatering er tilgjengelig kan du glede deg over en bil som blir bedre over tid og alltid holder seg oppdatert.
Skinnfritt interiør
Nye Volvo C40 Recharge har 100 prosent skinnfritt interiør. Dette representerer en ny, mer respektfull tolkning av luksus og hvordan materialer kan brukes i bildesign.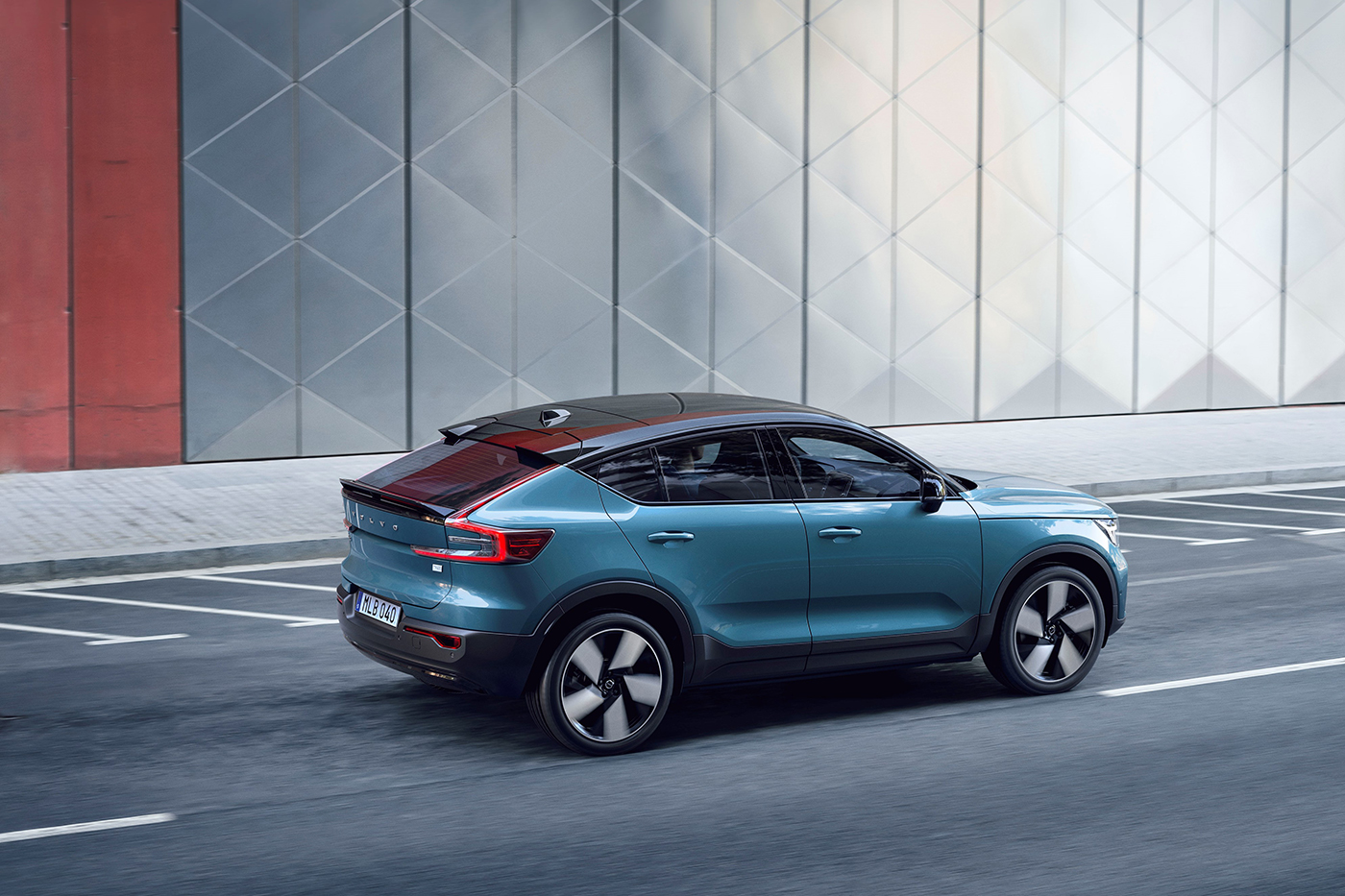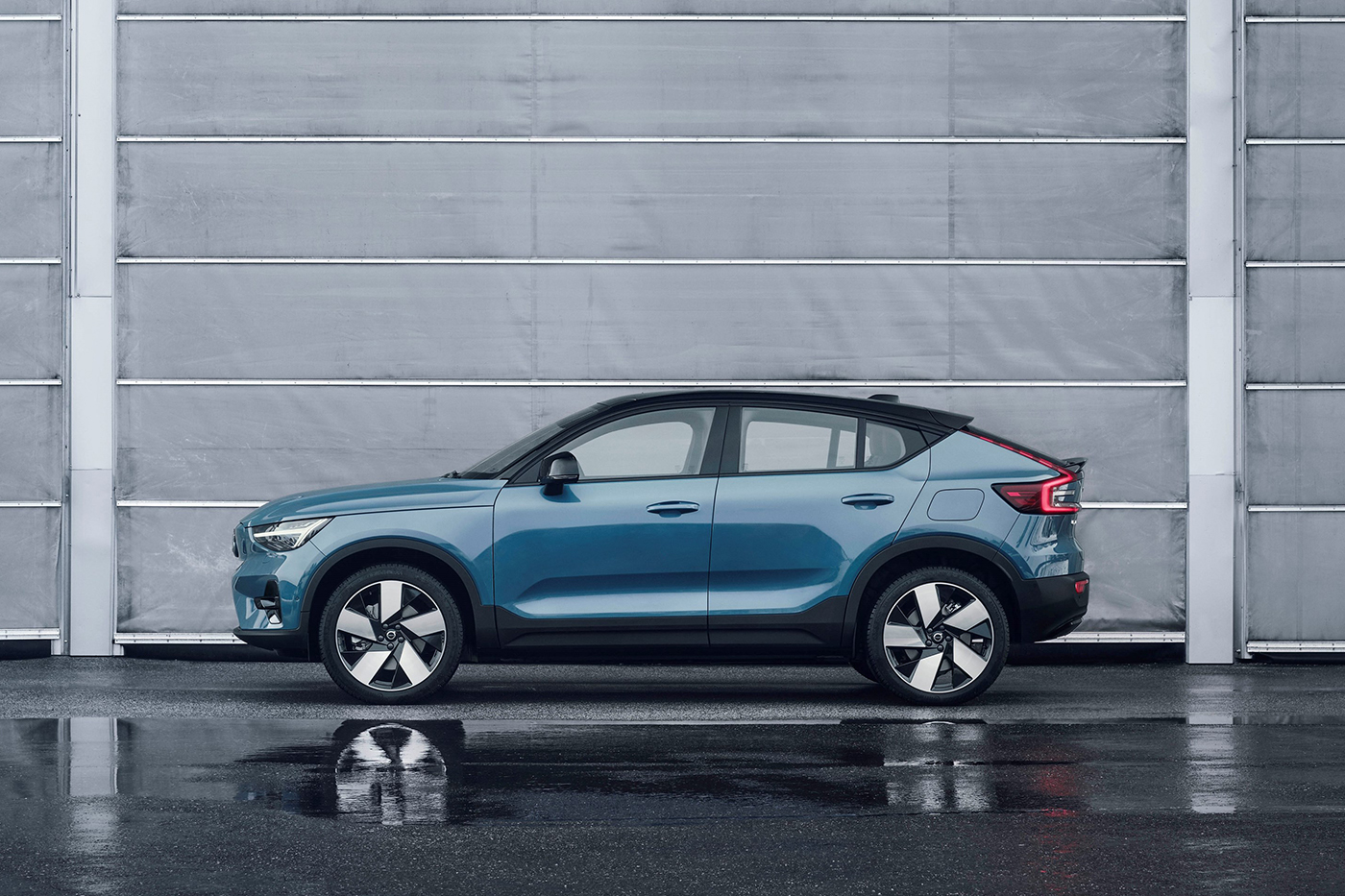 Google er innebygd
Med innebygd Google vil din Volvo C40 gi deg en mer strømlinjeformet kjøreopplevelse. Systemet er sømløst integrert, og du har helt spesielt god hjelp for hånden. Du kan snakke med Google for veibeskrivelser, underholdning og kontakt med venner og familie, alt uten å ta hendene bort fra rattet eller øynene fra veien. Si «Hei Google», og du er i gang.
To drivverk
Velg mellom to forskjellige drivverk. Det bakhjulsdrevne drivverket med en motor sørger for kraftig og smidig kjøring, mens drivverket med firehjulsdrift sørger for at du kommer seg fram selv på utfordrende føre. 
Mulighet for tilhengerfeste
Nye Volvo C40 kan leveres med hengerfeste og har god kapasitet på kroken. Med hele 1800 kg kan du enkelt dra med deg en tilhenger, en hestehenger eller en campingvogn.
Mer om bilen
For mer detaljer om utstyrsversjoner, forbruk og utslipp se Volvos nettside.